We offer many options to apply low volume watering to beds, pots, containers, and hanging baskets. We strive to achieve a good aesthetic with our product, and proper water application.

This is the smaller Agrifim tubing we use in pots and smaller containers. These emitters are only 6″ apart. Each emitter puts out approximately one half gallon per hour. We install tubing so that one or two minutes every day during the warm season usually works for pots, without runoff through the drain hole.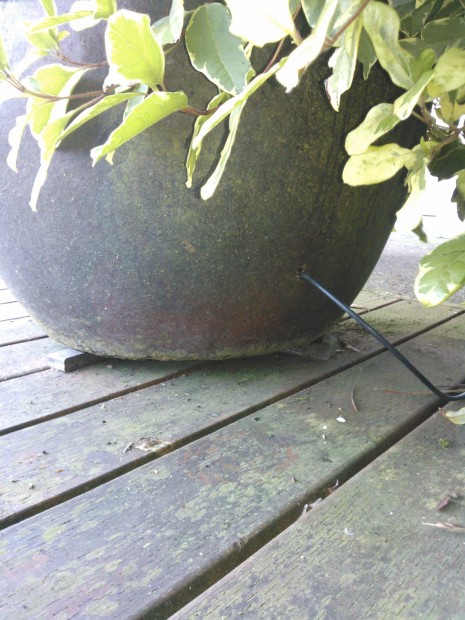 We drill a hole so 1/4″ tubing enters pot through the hidden side, kink free. The tubing transfers to emitter tubing on the surface to water downward through the soil. We install a small manual flush valve at the end of each dripline coil to inspect proper flow, flush debris, and to winterize.